The Lagos State Urban Renewal Agency, LASURA, has restated the government's commitment to providing a world-class living environment for residents of Isale-Akoka community in the Bariga area of Somolu Local Government.
LASURA's General Manager, Tpl. Ajibike Shomade, disclosed this, while receiving residents of Isale-Akoka who paid her a courtesy visit in his office.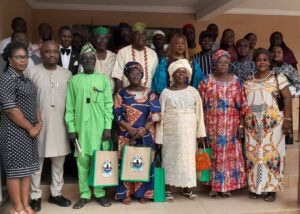 Tpl. Shomade informed them that the vision of the State Government is to provide a world-class environment that will attract tourists from all over the world to Isale-Akoka.
She said, "Our vision is to develop a world-class environment for Isale-Akoka Community, such as houses on the water as seen in Cape Verde to attract tourists from all over the world".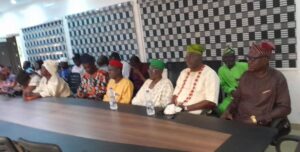 "Though it is a long-term project that will be beneficiary to the community and an achievement to the state government, the Lagos State Governor, Mr. Babajide Olusola Sanwo-Olu has kicked started the process by graciously approving the construction of roads for accessibility which has commenced as it can be seen at Oremeji Street, Alhaji Yinusa Street and Ajayi Olaiya Street".
Shomade assured the residents of Isale Akoka of constant engagement in the development of the physical plan of the area that will bring to fruition the vision".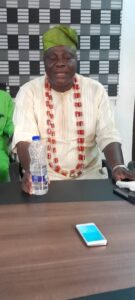 The Baale of Isale-Akoka, High Chief Olufemi Adebanjo, Loye I, thanked the State Government for fulfilling the promise made before the general elections.
He added that residents have started seeing contractors at work in the community.
He also congratulated the State Governor and his Deputy on their re-election into office.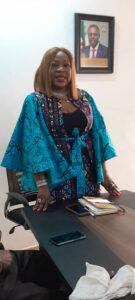 The courtesy visit was facilitated by the Founder of Foot Print of David, Mr. Seun Awobajo, who has received the attention and support of the State Government on his educational and social services to school-aged children free of charge in the Isale-Akoka area and its environ.