The All Progressives Congress, APC's  Secretariat in Ondo State witnessed a historic event on Tuesday, as over 200 Councillors, Vice Chairmen of the People's Democratic Party, PDP, and hundreds of their teeming followers officially defected to the governing party.
Notably, Vice Chairmen and all Councillors, who had remained loyal to the PDP since 2007 during Dr. Olusegun Agagu's administration, all decided to switch to the APC.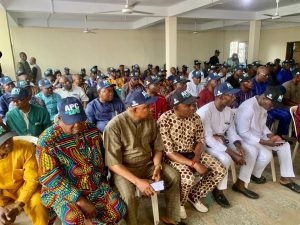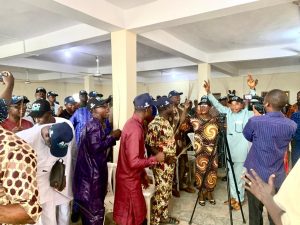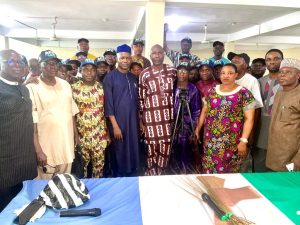 The defectors' large numbers demonstrated their unwavering commitment to the governing APC as well as the determination to leave their former party behind.
Speaking at the event, Coordinator of the forum of the Councillors and Vice Chairmen in the state, Hon. Oyeyinka Akosile, who led the impressive crowd of defectors, explained that they had patiently waited in the opposition party for far too long before deciding on the APC due to the exceptional leadership of Governor Oluwarotimi Akeredolu.
Hon. Akosile expressed gratitude to recuperating Governor Oluwarotimi Akeredolu, wishing him a quick recovery.
He also applauded his all-inclusive governance, which transcends party affiliations and promised that the defectors would work tirelessly to make the APC a stronger party together.
On their parts, two of the defectors, Ogunniyi Adesoji Taiwo, a former Vice Chairman of Odigbo LG, said he is the only elected Vice Chairman of the PDP, who had not left the party hitherto since 2017 when he was elected, while Samuel Akinrinlude from Odigbo LG noted that he has remained in the PDP since 1999 before decamping to the APC.
Receiving the defectors, APC State Chairman, Engr. Ade Adetimehin, expressed his appreciation to the grassroots politicians for choosing the APC, as their new political home.
He encouraged them to be exemplary leaders at their various state's wards, emphasizing that the party belongs to everyone.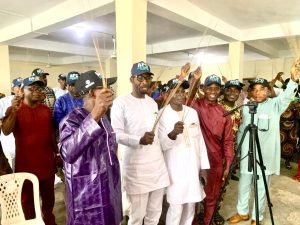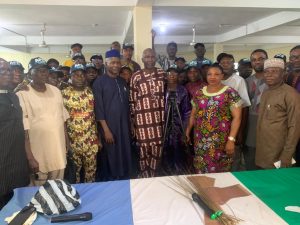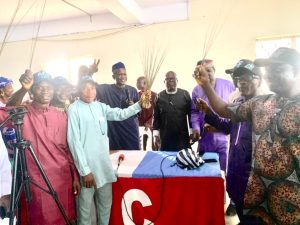 Adetimehin assured the defectors that they would not regret their decision, especially considering the widespread admiration the party enjoys at both the state and national levels.
He called on them to actively promote the achievements of Governor Akeredolu within their respective constituencies.
The event ended with prayers for the quick recovery and return of Governor Oluwarotimi Akeredolu, SAN, to the state, while highlighting the unity and solidarity within the APC.