Ms. Moleboheng Matli is no doubt a perfect definition of a true boss lady. Aside being the first black female youth to produce a breakfast show for Africa's biggest satellite network – DSTV M-NET Africa, Africa Magic plus, she is a typical example of an under 40 Chief Executive Officer, CEO.
Ms Matli, who just turned 40, is the President of the Women African Tourism Board, the Editor-In-Chief of @Southgerianlifestyle Digital Magazine, and founder of Moleboheng Matli Foundation, MMF, among other businesses.
MMF is a South African Non-Profit Organisation with focus on education development and literacy enhancement.
Moleboheng, fondly called Mo, believes given the gender-gap in access to education across Africa, there's an urgent need to champion a girl-child prioritised course.
Ms. Matli, who is currently the Global Goodwill Ambassador to the African Tourism Board, AfTB, is also the founding Executive Chairperson of the Africa Youth Exchange Scholar Program, AYESP.
Ambassador Matli founded the AYESP – Africa Youth Exchange Scholar Program – a scholarship program for African girls in order to enable her champion the education of Indigent girl-child in the continent.
It is pertinent to mention here that under the scholarship program, the first set of 10 girls, selected from both South Africa and Nigeria, have been scheduled for their first outbound excursion under the AYESP to Memphis in October, where they will visit Universities in the United States of America and undergo pre-admission processes into the law faculties.
No doubt, with her deep understanding of the African Market and a passion for economic empowerment, Ms. Matli is dedicated to transforming the African narrative through her businesses.
As a trade and investment strategist has successfully facilitated bilateral relations and trade missions among various African countries, fostering economic cooperation and investment opportunities. Her expertise lies in identifying untapped potential and creating strategic partnerships that drive sustainable economic growth.
In addition to her trade and investment ventures, Moleboheng is the proud owner of Mmadipotwana Media. Through this media company, she has produced over 20 shows for DStv on the M-Net platform, showcasing the rich talent and cultural diversity of Africa.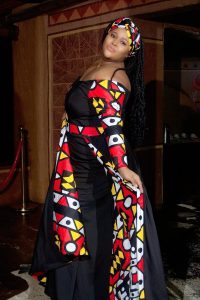 These shows do not only entertain audiences but also serve as a platform to promote cultural exchange and understanding. Mmadipotwana Media proudly marks 15years in business on the 28th of this very month of August.
Moleboheng firmly believes that Africa is ready for innovative solutions and that, by working together as a united front, Africans can bring about positive change and turn the tide of the continent's economy. With her passion, expertise, and demonstrated track record, she is determined to contribute to this transformation and rewrite the African narrative.
Join us as we celebrate this extraordinary #Boss Moleboheng Matli in her mission to change Africa's economic trajectory and showcase the immense potential of the continent. Together, we can build a prosperous and inclusive future for all Africans.
#bosslanne
#AfricaRising #EconomicEmpowerment #CulturalExchange #AfricanTalent #BilateralRelations
#Philanthropy