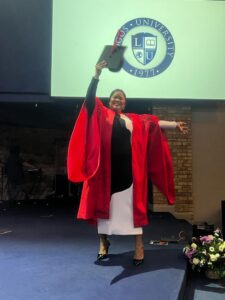 Ms Matli is the Editor-in-Chief of Southgerian Lifestyle Magazine – a self published business and lifestyle quarterly digital magazine; Executive Producer & CEO, Mmadipotwana Media – a Multi-National Communications Agency & TV Production Company; and the Group Chief Executive Officer, Matli Holdings Group.
She is also the President of Moleboheng Matli Foundation, MMF, champions of the African Youth Exchange Scholar Program, AYESP; Global Goodwill Ambassador of the African Tourism Board and the newly appointed President and Chairperson of the Women African Tourism Board.
The AYESP a Moleboheng Matli Foundation scholarship is signed off in partnership with the Greater Memphis Chamber of Commerce and shall see 10 girls being admitted to various HBCU's across the State of Tennessee in the United States of America come fall 2024.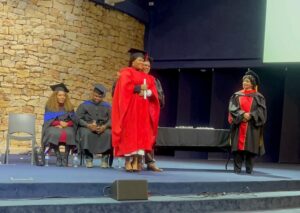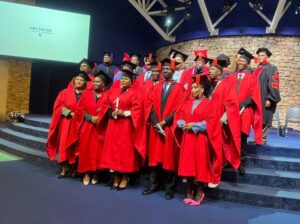 Ms. Matli, who believes education is the most powerful tool to change the world, obtains a Masters Degree in Leadership & Management from Logos University.
Logos University is an American Institution in partnership with I Can Leadership Institute – a South African Higher Learning Institution led by the pioneering Dr. David Molapo to develop quality leadership in Africa.
The August graduation ceremony was held in Sandton, Johannesburg on Saturday, 27th May 2023. The list of graduates included Eswatini's Parliament Members, South African politicians at local government level and was hosted by the veteran news anchor, Sindy Mabe while the crowd was kept to capturing sound of Bongi & Collen, SA's award winning duo muzos.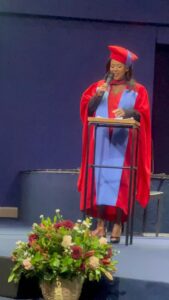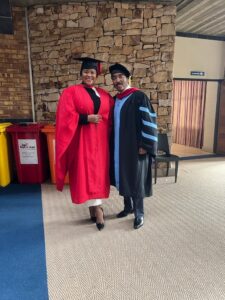 This is coming just few weeks to Ms. Matli's visit to Nigeria, where she will be focusing on education for the girl-child.
Matli says, "it's one thing to have a dream and another to pursue it without excuses regardless of one's circumstances because "We are not our circumstances"."
Her words; "Grateful for all the love, support direct and indirect in my journey as I navigate daily to fulfill my purpose."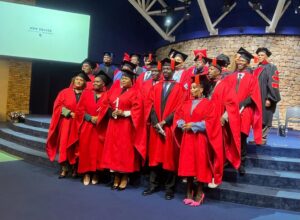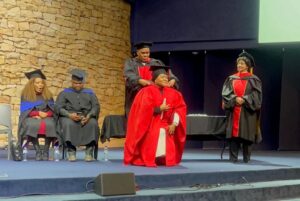 Congratulations on this attainment, Ms. Matli!