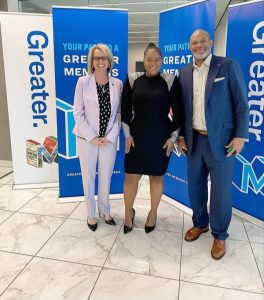 A South African Non-Profit Organization, Moleboheng Matli Foundation, MMF, championing development in education and enhancement of literacy in Africa for the girl-child, has insisted Nigeria remains a priority Country in giving the girl-child access to education.
Catching up with the founding President and Executive Chairperson of the organisation, Her Excellency Ambassador, Moleboheng Matli, in Sandton South Africa, she said her vast interaction with Nigeria in the past 15 years, as an entrepreneur, has opened her eyes to not only economic opportunities in the Country but great need to empower the girl-child.
"Nigeria being the most populous Country in Africa has youth at 60% of its total population and females accounting for 108 million of the estimated 215 million people.
"MMF having officially partnered the Greater Memphis Chamber of Commerce, GMCC, in the State of Tennessee, United States of America, under its Africa Youth Exchange Scholar Program, AYESP, is now headed to Nigeria, precisely Osun State, under the leadership of His Excellency, Govenor Ademola Adeleke to onboard five girls to be admitted into the scholarship program."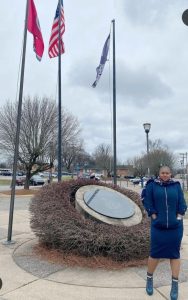 Ambassador Matli noted that Osun State's new administration has been clear with its vision to empower the youth, "so we cannot lion further but partner such an administration that places the youth first".
According to the correspondence from Memphis, the Americans are ready to receive the Africa Youth Exchange Scholar Program, AYESP's beneficiaries and the delegation led by Ambassador Matli who says, "she is honoured to have South African and Nigerian youth United and forging ahead as one to not only acquire higher education, but demonstrate that "Africa is stronger and better united than divided".
By this move, Moleboheng Matli Foundation is simply aligning with the United Nations's Sustainable Development Goals 2030 and recognises SDG 4 a priority for quality education across Africa.